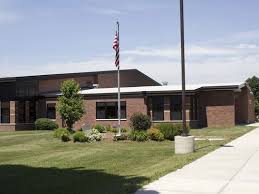 Susquehanna Valley Schools
Susquehanna Valley Central School District remains devoted to supporting each student in academic, social, and moral growth to promote a lifelong commitment to learning and to encourage responsible contributions to society. You can expect high standards of supportive families, conscientious learners, committed staff, and an involved community will maximize potential for student success. Parents will be awed by the level of professionalism established by the teachers, staff, and administrators.


Susquehanna Valley Central School District is located in Conklin, NY. There are 5 schools within this district that teach grades Kindergarten through 12th. It just happens that the Susquehanna Valley Central School District happens to be located in an area named the 9th greenest city in the United States. So, residents in the area enjoy beautiful wooded green landscapes along with beautiful lakes and rivers throughout the area. It's the intent of this district to rally around the educational philosophy to encourage the development of critical thinking, self esteem, and responsible people of tomorrow. In addition, they are committed to having high expectations for students to excel in learning.