History of Binghamton
William Bingham who was a wealthy man from Pennsylvania obtained the patent for the city in 1786 and the area became known as Binghamton. The City of Binghamton lies in the Southern Tier Region near the Pennsylvania border and is often referred to as Greater Binghamton which also encompasses the surrounding communities of Johnson City, Endwell, Endicott and Vestal. Binghamton is a long narrow valley at the confluence of the Susquehanna and Chenango Rivers. During the early days of the railroad, Binghamton was a transportation hub for the production of shoes, cigars and electronics. In the 1880's Binghamton grew to be the second largest cigar factory in the United States. Today Binghamton is probably best known for its large education and health care focus., although electronics still plays a large role. Binghamton University is located in Vestal and is one of the premier public universities. The University is growing at a rapid pace and now has buildings in Binghamton and surrounding areas. Between 1919 and 1934 George F. Johnson probably best known for the Endicott Johnson Shoe Factory donated 6 beautiful carousels to our local parks. Binghamton is also home of Ross Park Zoo and Discovery Center, Roberson Arts and Science Center, Tri Cities Opera, a professional baseball and hockey team and over 10 Parks within the Greater Binghamton Area.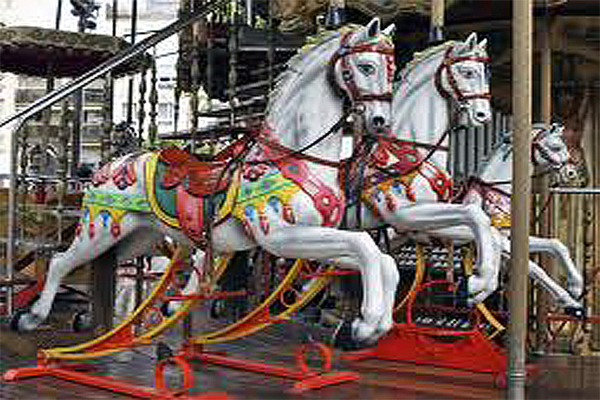 Why Binghamton?
Everything to do in the Greater Binghamton Area

1. The Food-Binghamton (and Broome County) is a foodie destination. We are not only the birthplace of the iconic Spiedie sub, but also host to a multitude of other ethnic and diverse dining options. On any given night you can get Italian, Greek, Thai, French, Middle Eastern, Indian, American, Cuban, Southwestern, Chinese, Japanese, Polish, Mexican, German, etc. We have good pizza, good burgers, good steaks, and good sushi. Basically, if you want it, some restaurant in the area is bound to serve it.

2. The Arts-For its size, Binghamton has a thriving and vibrant arts scene. Artists' Row on State Street is home to several world-famous artists and their galleries are heavily attended the First Friday of every month. Looking for performing arts? Binghamton has it! There's the Broadway Theatre League, The Forum, The KNOW Theatre, The Art Mission, Tri-Cities Opera, The Binghamton Philharmonic, The Goodwill Theatre and EPAC (sorry if we missed anyone). We also want to recognize all of the independent photographers, performers and artists who also greatly contribute to our arts scene.

3. The Sports-Binghamton is a sports town. We are home to two minor league champion sports franchises. The Binghamton Mets are the AA affiliate to the New York Mets and recently took home the Eastern League Crown. The Binghamton Senators are the AHL affiliate to the Ottawa Senators who were the Calder Cup champions in 2011. Binghamtonians can also enjoy a variety of D1 sports at Binghamton University.

4. The Location-Binghamton is within driving distance of many large metropolitan areas on the East Coast/Midwest including NYC (3 hours), Philadelphia (3 hours), Washington DC (5 hours), Boston (5 hours), Baltimore (5 hours), Pittsburgh (6 hours), Cleveland (6 hours), and Toronto (6 hours). We're also a short distance away from other destinations such as the Finger Lakes, the Adirondacks, the Catskills, Atlantic City, the Jersey Shore, etc. Binghamton should be called the "Road Trip" City.

5. Nature-First of all it's a huge plus that we experience all four seasons (well maybe Winter not so much). In the Fall the hills light up with changing leaves. There's something magical about the City covered in a light dusting of snow in the Winter. The Spring may be wet but there's no better feeling in the world when that weather starts to warm up. Our summers are pretty warm which is perfect for outdoor activities. Binghamton is also home to many parks, trails and recreation areas to experience the outdoors.

6. The Events-Binghamton/Broome County plays host to many large festivals/gatherings/events throughout the year which include: Spiedie Fest, Restaurant Week, The Dick's Open, St. Anthony's Bazaar, St. Mary's Bazaar, Pride Palooza, Santacon, Empire Fest, First Friday, Parade Day, July Fest and Gusto Italian Festival to name a few. Parade Day can't come soon enough.

7. The History-We normally like to focus on the future but it's worth looking back at our past once in a while. Binghamton and Broome County have a rich history. We're the birthplace to IBM as well as many celebrities including Rod Serling, Johnny Hart, The Jones Brothers and Jim Johnson (to name a select few). Binghamton was once a major manufacturing and industrial center and we're optimistic that we can achieve the economic prosperity that the region enjoyed in years past.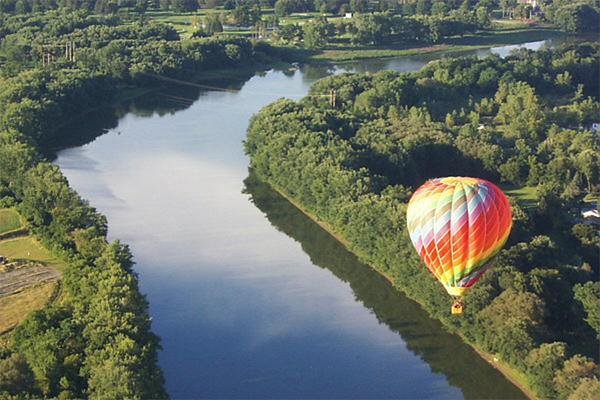 Information About Homes in Binghamton
Binghamton housing market information
With 46,299 people, 19,902 houses or apartments, and a median cost of homes of $82,177, house prices in Binghamton are some of the most affordable in New York as well as the nation.

Single-family detached homes are the single most common housing type in Binghamton, accounting for 40.37% of the city's housing units. Other types of housing that are prevalent in Binghamton include duplexes, homes converted to apartments or other small apartment buildings (33.74%), large apartment complexes or high rise apartments (22.86%), and a few row houses and other attached homes (2.81%).


Updated: 21st November, 2019 9:43 PM.