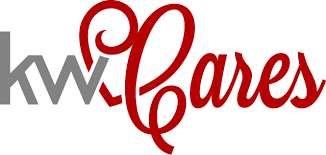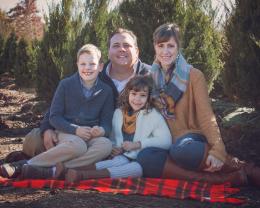 "We have been amazed and truly blessed to be a part of the Keller Williams family!"
Patrick and Christine Habiger are agents in Topeka's Shawnee Mission market center, and the parents of two children, Troy and Sophia.
Seven-year-old Troy was diagnosed with PANS, Pediatric Acute-onset Neuropsychiatric Syndrome, an autoimmune-caused encephalitis, with his primary trigger being Lyme Borreliosis disease.Troy was a fun-loving, active and healthy boy until the day he received his MMR (measles, mumps and rubella) vaccine. The very next morning he woke with full-blown motor and vocal tics. He was slow to process information and respond. His pediatrician medicated him to stop the tics, but the side effects knocked the little boy out for three days.
Patrick and Christina continued to take him to the doctor, determined to figure out what was happening to their son. Finally, lab tests confirmed his diagnosis of Lyme and PANS. Christina attended a conference on PANS and got in touch with one of the doctors who was a speaker. The doctor suggested the standard long-term treatment with antibiotics, but when Troy began treatment, his motor and vocal tics returned, along with severe cognitive deficits (being able to read easily at first-grade level to barely being able to sound words out in a matter of days). The doctor suggested a new treatment approach available in another state.
Willing to do anything to help their little boy, Christina and the two kids left as soon as possible while Patrick stayed behind to work. After several weeks of treatments, the Habigers were seeing improvements in their son but the costs were taking a toll. They depleted their savings and thought they might have to discontinue treatments. They were encouraged to apply for a grant, and thanks to contributions received from the Heartland Partners in Caring, their local KW charity, and a grant from KW Cares, Troy was able to continue his treatments.
Troy, his sister and his mom are back at home, and the Habigers are happy to report that they continue to see improvements in their son. Troy's most recent lab tests show many of his previous infections are now within normal ranges, he is back in school, attending half days, and very much looking forward to attending full days at the beginning of the year.
Christina says, "If we were with any other company we would have received well wishes and the typical concern, but nothing compared to the outpouring of monetary help and prayers that we received during this truly difficult time. It was so hard for the family to be apart for those months, while Patrick continued to work, but we are so grateful that we are seeing our little boy come back to us from the ravages of those infections and this wouldn't have been possible without the help of KW Cares and HPIC. We have been amazed and truly blessed to be a part of the Keller Williams family!"
Information copied from the Keller Williams Cares Website
What is KW Cares?
KW Cares was the brainchild of Keller Williams agents who had a dream to reach out and support fellow KW associates facing financial hardship due to major emergencies. Mo Anderson, vice chairman of Keller Williams Realty, took this dream and brought it to fruition as a public charity. Today, KW Cares is supported by associates from across North America. It has truly become the heart of the Keller Williams culture in action, finding and serving the higher purposes of business through charitable giving in the market centers and communities where KW associates live and work.
History of KW Cares KW Cares raises money through Keller Williams market centers and regional offices in order to provide emergency financial assistance to members of the KW family in need through its grants program, and to support other board-designated charities and causes aligned with the mission and values of Keller Williams Realty and KW Cares.
KW Cares is a 501(c)(3) public charity created to support Keller Williams associates and their families with hardship as a result of a sudden emergency. Hardship is defined as a difficult circumstance that a person or family cannot handle without outside help. The charity is the heart of Keller Williams culture in action – finding and serving the higher purpose of business through charitable giving in the market centers and communities where Keller Williams associates live and work.